Geschrieben am
Durch Max Pro Team
Geposted in Exhibitions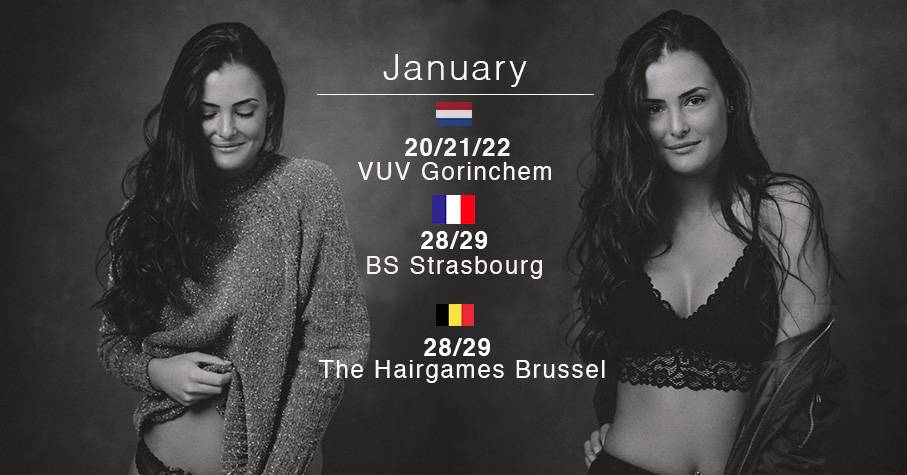 The Max Pro Team is ready for you during January
Get surprised by Max Pro during the month of January. This month we will be at different fairs all around Europe. During these fairs we are ready to tell you everything about our professional hair styling tools and blow you away with the results. 
20/21/22 January: Vakbeurs Uiterlijke Verzorging
Location: Gorinchem, Netherlands 
The Vakbeurs Uiterlijke Verzorging is a fair for hairdressers, nail artist, make-up professionals and for everyone who is interested in beauty. This fair is the moment to buy everything for your shop so you are ready for the rest of the year. 
During these three days there are many experts that can tell you everything about beauty. There are many things to do like: workshops, readings, games and many more. When you visit the Vakbeurs Uiterlijke Verzorging you will be all ready for the year. 
28/29 January: Beauté selection Strasbourg
Location: Strasbourg, France
The Beauté Selection in Strasbourg had more then 450 participants who are showing their brand. The Beauté Selection is famous for their many shows. Their shows have entertainment for more then 10 hours so their is never a dull moment at The Beauté Selection. During The Beauté Selection their will be many competitions where the most craziest, prettiest and funiest creations of hair, nails and make-up will be shown.
28/29 January: The Hairgames
Location: Brussel, Belgium 
During The Hairgames there will be many experts to help and show you everything that has to do with hair. The Hairgames is not only a place to introduce new products but it is also the place to meet new colleagues, partners and friends.